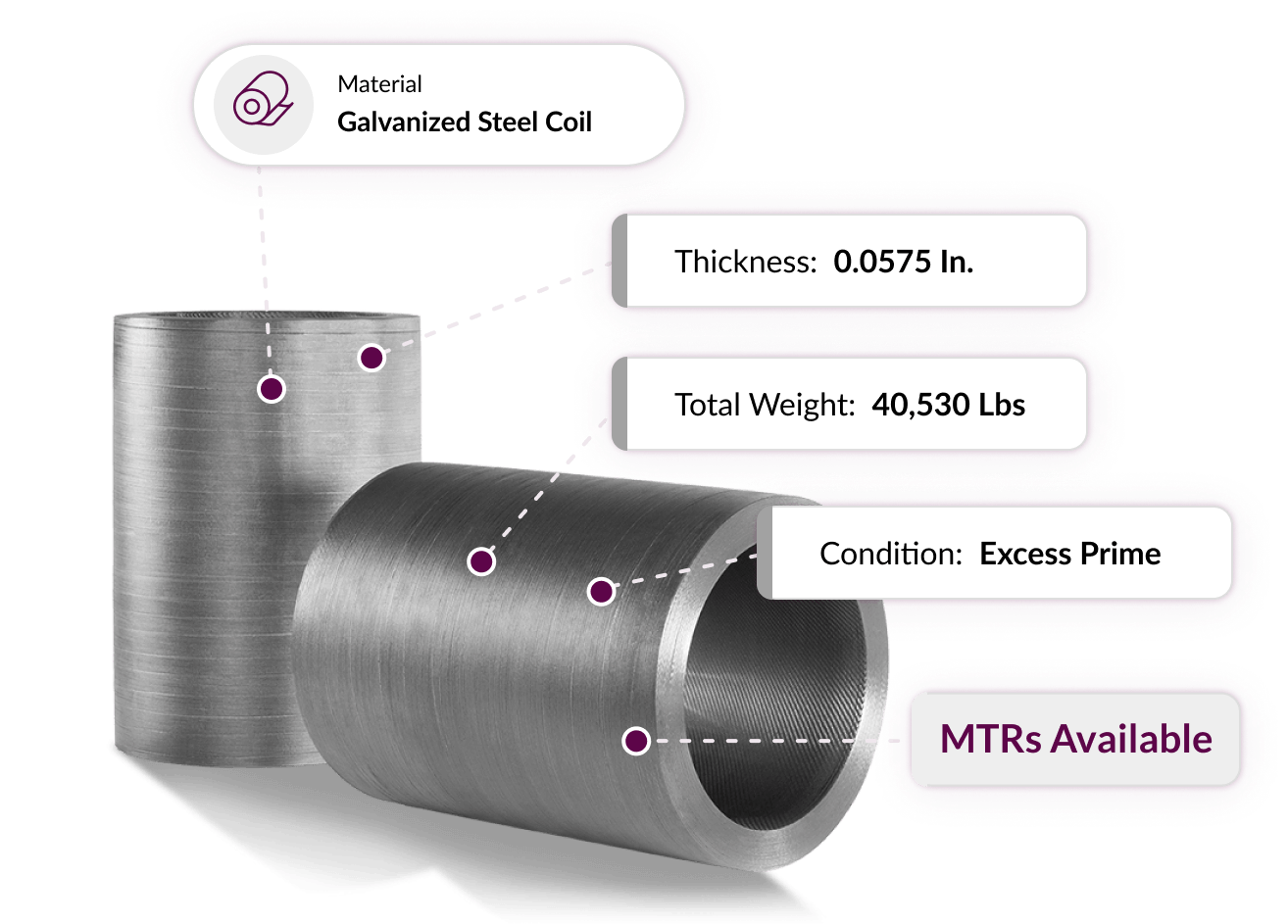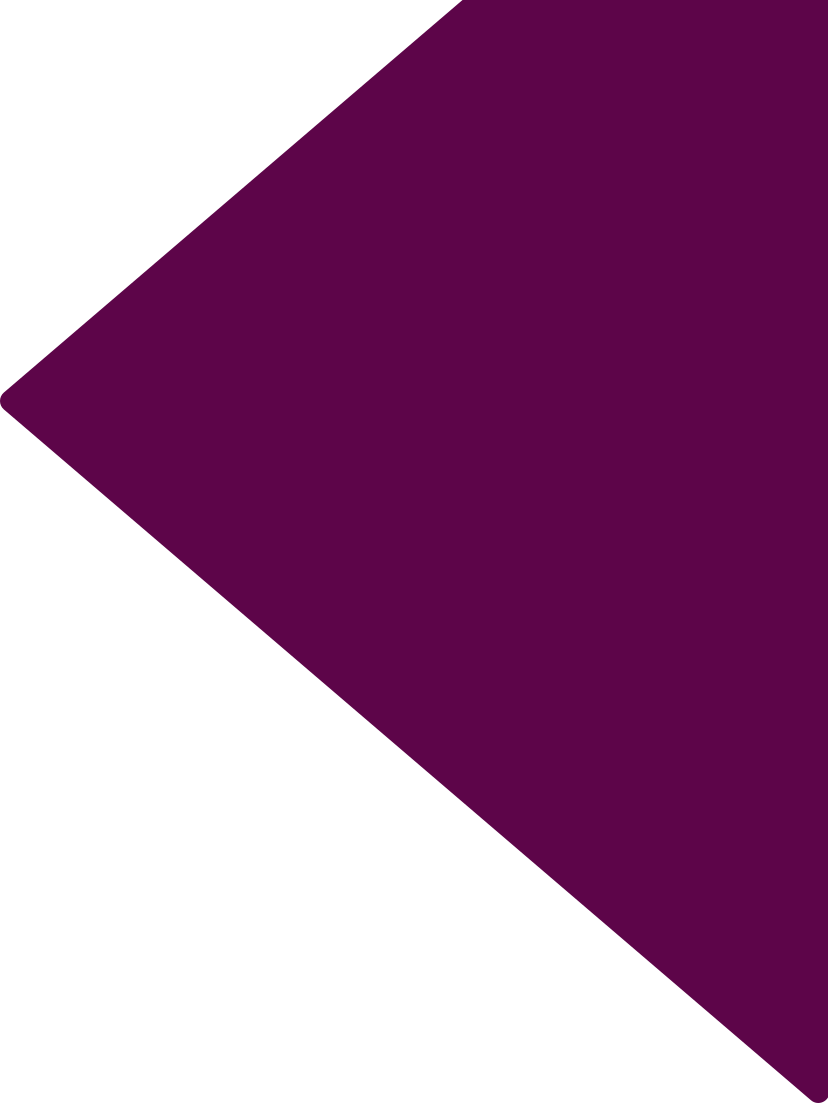 Save time and money with immediate access to hundreds of suppliers and thousands of products. We are here to solve your problems.
Sell more on the most active marketplace in the metals industry with our intuitive tools customizable to your needs.
Through Reibus Financial we provide financing for buyers and sellers. Never let a lack of cash prevent a deal again.
Get up and running in 30 minutes or less
+90%
Automated Sales
Our Technology automates the selling process saving you time by giving you the tools to act quickly on deals.
10x
The supplier network
Expanded reach for buyers and sellers with streamlined tools built to work the way you do.
10 days
Average payment terms
We want to be the industries best customer and supplier. Clear communication combined with fast payments
You are supported by our team of industry professionals at all times

THE REINVENTED PROCESS
More than a Marketplace
Meet your end-to-end solution
Our unique platform provides anonymity to both the buyer and seller. We take care of everything for you.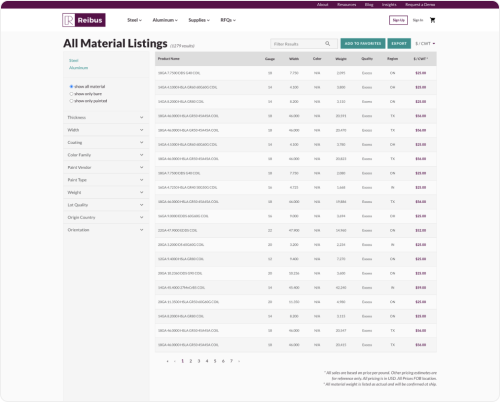 Setup your personalized account
Get tailored recommendations on RFQs you can fill, or when material you're looking for is available. Establish Trade Credit by filling out our quick and easy online form, most decisions made in under 48 hours.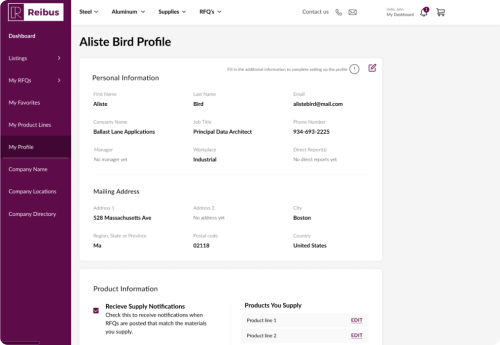 Quickly find the products you're looking for using our smart search tool, then purchase instantly or make an offer for the price you want to pay. Request a freight quote in just seconds.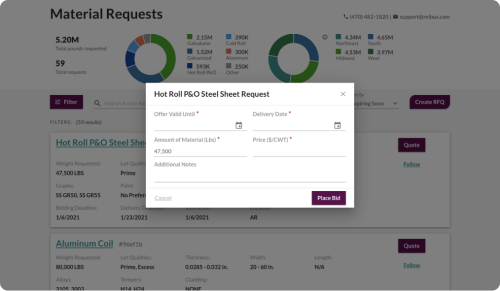 Can't find what you're looking for? Simply setup an RFQ for our suppliers to bid on, review and accept the bid that fits your needs.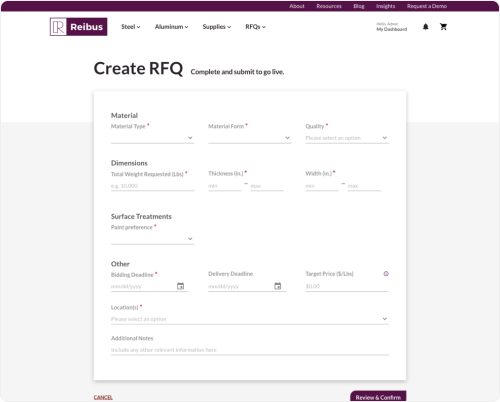 A selection of financial products to help you optimize working capital and cash flow within your business.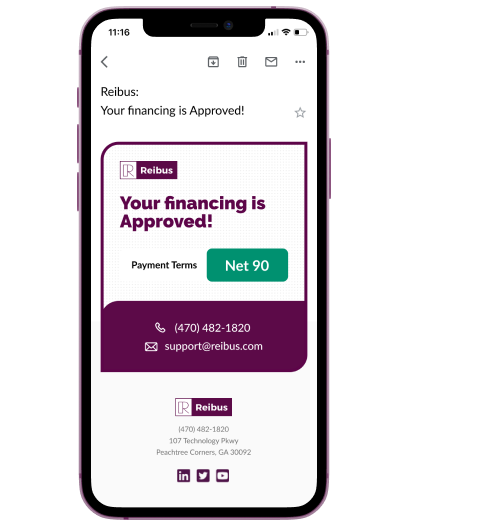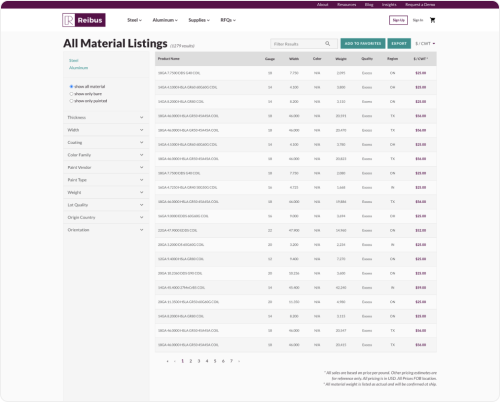 The Reibus Difference
Independent
Reibus is wholly independent, separate from any service center, producing mill, or trading company. Your data is secure with us, we're simply here to serve you. By managing the whole process, we create tremendous value for you as a buyer and a seller.
Reibus Match
No more unwanted bcc emails sent to 100s of people. Whether buying or selling, you get exactly what you want to see. We match the best options for you automatically. Simply setup your profile and our technology takes care of the rest.
Freight
We take the hassle out of shipping your product. If we're buying from you, we'll arrange the trucks to pick up the material FOB your location, and if you're buying from us, simply send us a PO and we'll arrange delivery to your desired destination.
Dedicated Resources
We do better when you do better. We have a team of trained industry professionals empowered with the latest technology to help sell and find material for you.
Tools to manage your business
Reibus builds a customized company profile for you while helping you manage your deals. Buy or sell on our intuitive deal board, access dashboard metrics quickly to help optimize your experience.
Reibus Financial
Reibus provides on-time, every time guaranteed payments, fast and easy credit setup, and flexible payment terms. We fund the deals, taking the risk while managing payments so you don't have to.
What our customers are saying about us
"I cannot see a reason in the world why we wouldn't use your system, it's the way the world is going. I have been telling people for the last 20 years the Steel industry needs to modernize."
Owner & President
National Service Center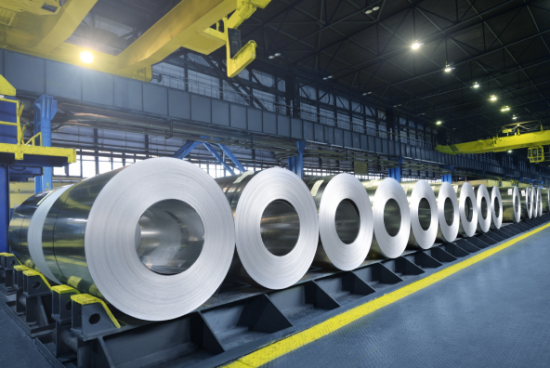 Challenge us with your ideas.
We deliver white glove service with purposely-built features for the entire industry.
Founded by independent industry and technology professionals motivated to build solutions for everyone in the supply chain.
We understand your pain points because we have sat in your chair. It is time for change and our unique model exists to benefit everyone.
Our tech team receives constant feedback from our users which we use to improve the platform experience in real time, all designed to mitigate supply chain volatility.
Our customers are Buying, Selling, and Financing with us. So they always win